Niño. 19 yrs old. Cebu, PH.
The blogger is a huge goofball who spends a ginormous amount of his time reading books, watching the television (both when off and on), surfing the web and solving crosswords. He has a knack for absurdly corny jokes—especially ones involving the utterance of the words "knock knock"—and is a huge fan of food. He is also an avid Adventure Time zealot and favors using their terms in real life chatter... like a rhombus.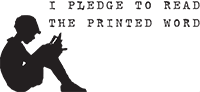 Currently serving of the planet's population.
irrelevant numbers
---
DISCLAIMER:
The owner of this blog is not responsible for the republishing of the content found on this blog on other Web sites or media without permission.